We provide parents with vital information about the emotional care of children.
This family oriented educational approach focuses on showing parents the simple principles of how their personal patterns create the family dynamics to empower them to straighten out problems themselves.
Our aim is to spread practical information about the importance of emotional regulation for children's development, and to give parents tools and embodied knowledge to find their own solutions.


| | | |
| --- | --- | --- |
| | | |


Children don't need a perfect parent, just a real one
Discover how you can be present and authentic with your child
Learn attuned attention and
emotional empathy to facilitate your child's healthy brain development, relational ability and self-worth
Truth matters:transparent communication is the basis of trust & a happy family environment
Recognise & transform family patterns and social conditioning that affect the way you parent
Learn how to look at yourself & change if there's an issue to solve with your child
Empowering you - the parent - to access your own wisdom by staying calm & connected
Children don't need a perfect parent, just a real one
Remember: all solutions are available to you, in this moment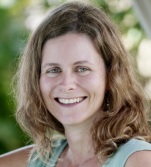 Sensing Childres has evolved out of more than 20 years of supporting children in becoming more fully themselves and bringing their unique talents into the open.